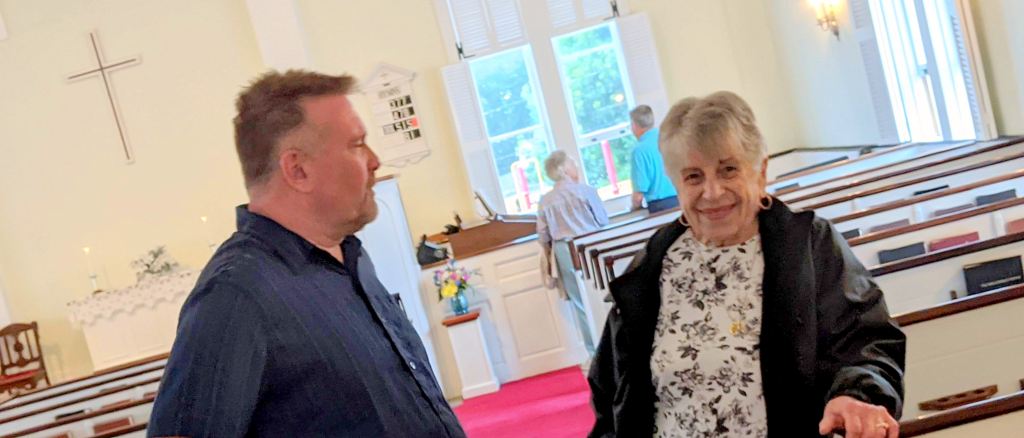 Pastor Post- August 2021
Grace and Peace and greetings to my few family in Pembroke.
For me, these last couple months have been a whirlwind of uncertainty, fear, sadness, hope and joy. It is a bit interesting to me that my title is "Settled" Pastor, because for the first time in a long time, I am actually beginning to feel "settled". Returning to familiar territory- close again to family and friends, and your warm welcome has given me that great peaceful feeling of being "home".
For me, home was out in Springfield MA, where on Sunday, my Baptist mom would sing the alto part on Hymns and my Agnostic father would ask the minister very probing questions about the sermon during coffee hour. My brother, sister and I each lived lives very different, and we would argue religion and politics over the dinner table, which gave my father great joy. Not only did he love a good debate- he loved having his family all together. For me- that is the church. The dinner table where all of our similarities and differences are welcomed, and where God, the "Father" or "Mother" is filled with great joy at having all children gather.
I know there is plenty of church work to do. I am just beginning to get up to speed on all the meetings, events, and such. Learning the computer software and figuring out who is who and who does what. That is just one part of my job. And a work in progress.
Much more important to me is to be your Pastor. To visit and offer support and prayers through the struggles and the joys of life. I encourage you to call, email, text at any time if you need a word, a shoulder, an ear and a friend. Our church is much more than Sunday morning, or whatever meeting and events. It is us offering ourselves and prayers to and for each other. Let us be more intentional about being a community of prayer.
I look forward to getting to know all of you, and to our life together.
Rev. David
---