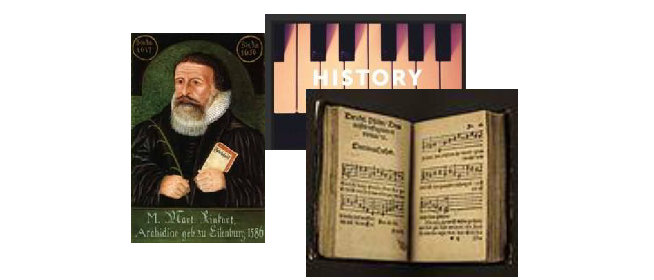 From our Music Director:
Easter – a time of joy and celebration. It's different this year, but the good news of Christ resurrection is unchanged.
During our Easter service, we sang a song unusual for the Easter season. I provided a brief history of the hymn and the reason I chose it for our service this year. It is reprinted below. Happy Easter!
"Now Thank We All Our God" may seem an unusual choice for an Easter hymn. It is usually sung at Thanksgiving as we gather with friends and family to enjoy the bounty of our holiday table.
This hymn was written, though, in very different circumstances. Martin Rinckart was a minister in the walled city of Eilenburg, Germany during the Thirty Years War in the early 1600s. Eilenburg was a refuge for political and military fugitives, but as more people filled the town, sickness and plague followed. They had no social distancing.
In 1637 over 4,400 people died in the city. Rinckart was performing 40 to 50 funerals each day after the other ministers died or deserted the town. After the plague came famine, and accounts of the time show Martin Rinckart shared both his money and meager food supplies with those poorer than he.
He later sat down to compose a hymn. It is astonishing that he did not write of his disappointment in God after the loss of so many, including his wife, or about feeling abandoned, or even a song beseeching God's help. Instead, he wrote a hymn of thanks to a bounteous and gracious God who provides "countless gifts" for us.
A bounteous God, who in the 2nd verse "keeps us", "guides us", and "frees us" in this world and the next. The final verse is a setting of the 'Gloria Patri', giving praise to the Trinity and the "one eternal God".
What better words to sing in a time of separation and anxiety? As Pastor Fred said in his sermon, "when we believe in Easter, we can always have hope." This hymn reminds us to be grateful for all we have, for the hope that is renewed today as we celebrate the risen Christ.
Sources:
Alissa Davis, MA of Sacred Music student at Perkins School of Theology, umcdiscipleship.org.
David Regier, medium.com/cbuworship
Wikipedia