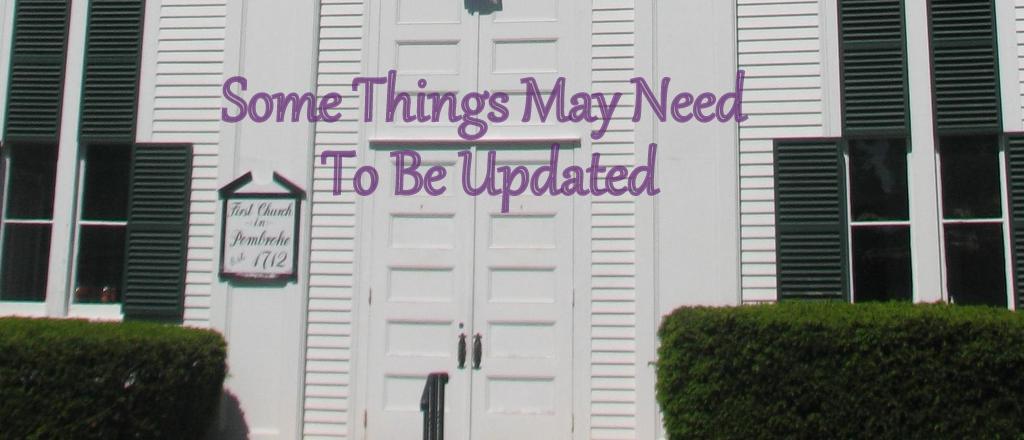 A Mail Campaign Has Started To Update Current Information And Verify The Accuracy Of Past Historic Information Regarding Individuals Associated With First Church In Pembroke.
Below are some pictures of the work preparation that took place on August 8th in Fellowship Hall. The Church survey was mailed on August 10th. with a cover letter (also below) and a pre-stamped & addressed return envelope.
If you did not receive a survey please contact Kristen.
---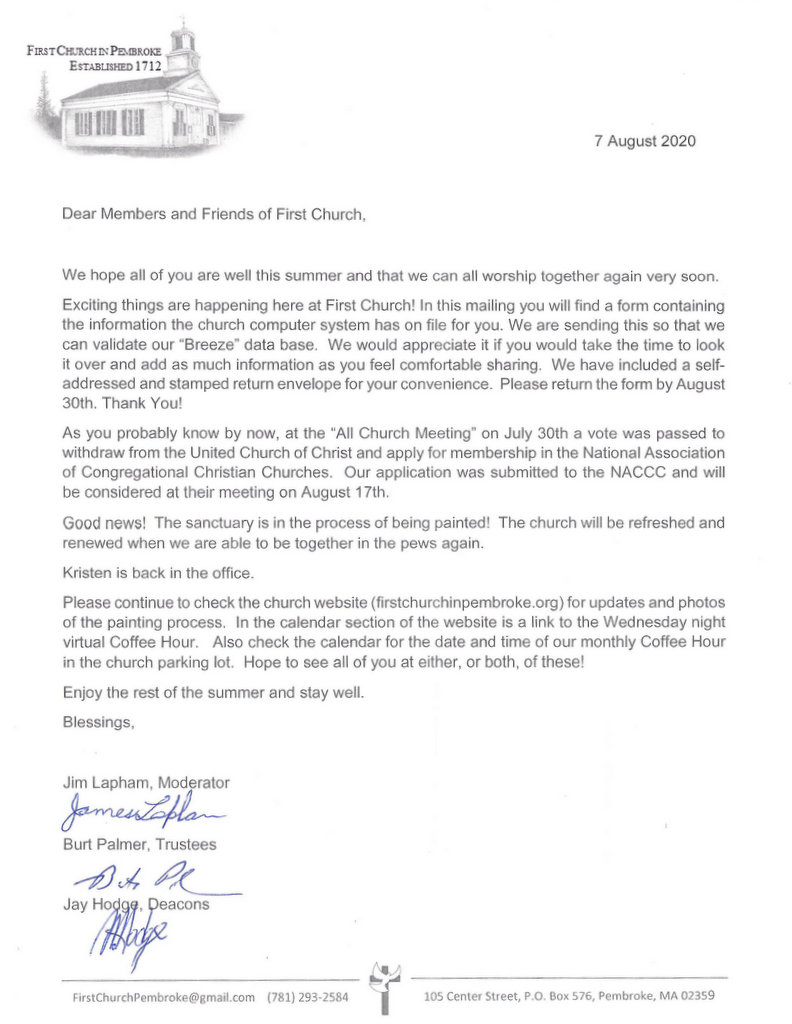 ---