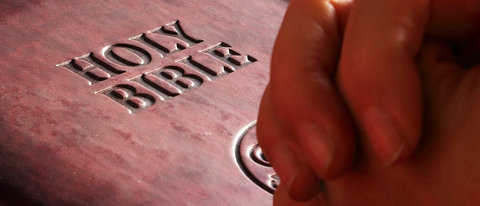 One thing I know about fear is that it interferes with our relationship to God.
---
By the time you get this newsletter, Easter will be less than two weeks away. Because of what's going on in the world today, you will have some unique choices as to where to worship. You can choose between the kitchen, the living room or even the basement if you have Wi-Fi access.
Yes, it is a strange world that were living in and yet in some ways it's not that different. We certainly have unique challenges that face all of us. But whatever those challenges are, our faith can guide us through the days ahead.
After evacuating from Katrina in 2005, I was off my game for a day or two. But then I realized I have a job to do. When I got in touch with my call for ministry, my outlook change's significantly. And as some of you know I was a chaplain in a shelter for 200 people for three months. Not an easy job. It was during that time that I realized that all we have control over is our next decision. So, knowing God's Call on your life is vitally important in the days ahead.
My hope for each of us in our church is that we don't worry necessarily about some of the long-term issues that we are being faced with. Rather let's continue to make positive and safe choices in the days and weeks ahead of us. But that doesn't mean we won't have moments of darkness including fear.
One thing I know about fear is that it interferes with our relationship to God. So perhaps if you're feeling fearful or anxious you simply need to lift that up to God in prayer until you get an answer. It certainly helped me get through the trials following Katrina.
Someday we will look back at this time and remember the year you worshiped in your living room. You might even ask the question "Now what was that Pastor's name? Well my name is Rev. Fred. And I am praying for everyone in the church, every day.
Blessings,
Rev. Fred