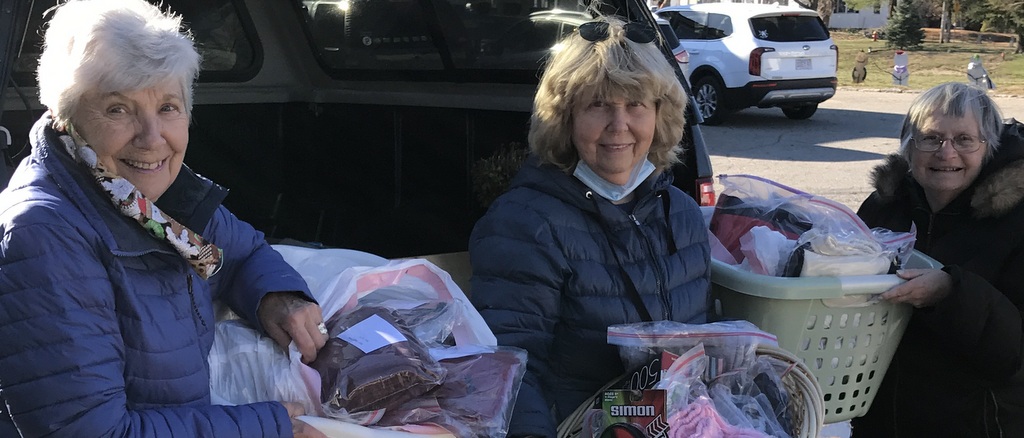 Leggings, Sweatpants, Stretchies And Some Toys Were Delivered To The Recreational Department For Needy Children In Pembroke.
Freda Burke, Chair of the First Church in Pembroke Missions Committee, sends the following message:
This is the missions committee delivering the stretch, sweat pants and leggings plus some toys to the recreation department in Pembroke for the needed children . The donations are from the Sunday school, CNK and the congregation of first church. We had 55 pieces plus toys.   Missions committee thanks everyone and sends Christmas blessings to all. Missions committee Freda Burke  Judy Graham and Mary Ford delivered to the recreation department  with help of Paul Burke.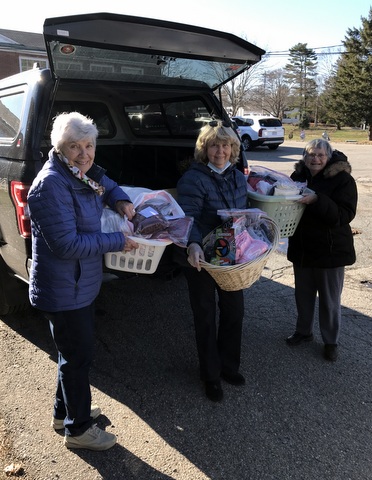 ---