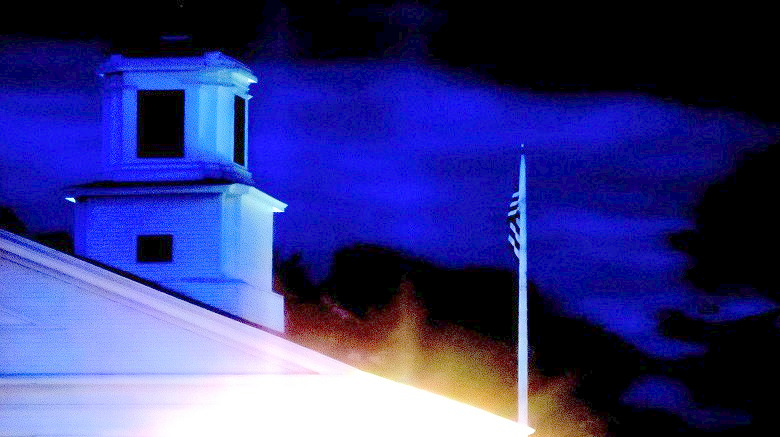 The New England custom of steeple lighting to honor a loved one is a tradition at First Church in Pembroke and the whole Town Community is invited to participate. You may have the Church steeple lit for one week in honor of a loved one who has achieved a significant milestone, or in honor of a wedding or anniversary or just about any occasion. The Church has improved the lighting on the Steeple and it is now a good time to renew the practice of the Steeple Lighting with the purpose of honoring God and the people we love.
Your loved one will be mentioned in the Church Bulletin, on the churches website and on our Facebook page as "The Steeple is lit in the memory of"; "In honor of"; etc. And, there will be an 81/2 x 11 certificate on the bulletin board within the entryway of Fellowship Hall. The certificate may be taken by the family when the week (Sunday to Sunday) is over.
Donation for the Steeple Lighting will go to the general fund of our Church.
Please contact JoEllen at 781-293-2584 to participate.