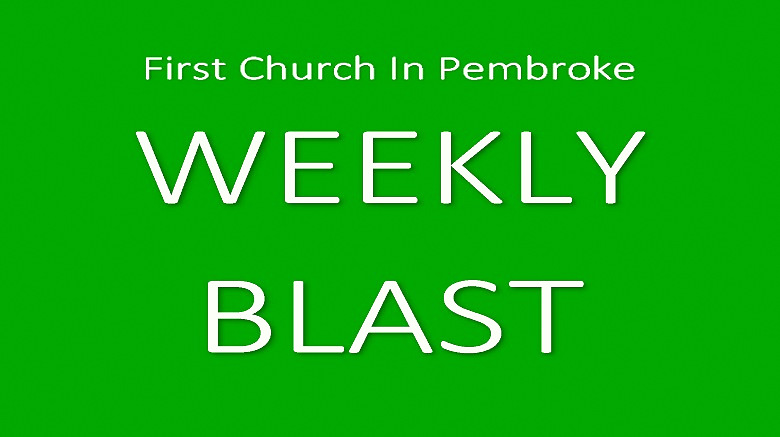 Mark the days of Lent and the Journey to Easter
April 10 at 10:00 am Palm Sunday – Join us as our Sunday School children lead us in a Palm Sunday Parade. Please join us after Service for a cake that the children will decorate during Sunday school; they will be serving the members. This will be fun!
April 14th at 7:00 pm Maundy Thursday – Service of Lights and Darkness with Holy Communion with Minister Miriam Theodore. Together we remember events leading up to our Lord's crucifixion. The Deacons are looking for readers. Do not hesitate to contact Jane Hodge if you would like to be one of the readers for Maundy Thursday. Thank you to all that have signed up!
April 16th FCIP needs your help please sign-up Holy Saturday Easter Vigil – and pray for all 6:00 – 10:00 pm each time slot is half hour. A signup sheet is in Fellowship Hall.
April 17th Easter Sunday Service at 10:00 am – Celebrate Christ's victory over death with your Church Family. After our Easter Service, join us out front for FCIP Easter Egg Hunt.
You still have time to order your Easter Flowers: First Church needs everyone's help to decorate the sanctuary for the joyful occasion of Easter. The cost will be $15.00 each. See Francine after today's service.
Save the Dates
April 03 Children will decorate the CE Bulletin Boards in Fellowship Hall
April 10 Children Palm Sunday Parade after service the children will be servicing FCIP's congregation
their special Easter Cakes that they will decorate during Sunday School.
April 17 Easter Egg Hunt all are invited to join us
May 01 Open House CNK 60 Years Old meet the teachers of CNK
Sunday Fellowship: Thank you all who either brought in a food item or signed up to bring one in. Your generosity is appreciated. A signup sheet will be available in Fellowship Hall.
Flowers for the Sanctuary – The flower signup sheet can be found outside the Deacons Closet. If anyone is interested in ordering flowers for the Sunday service, please call the office and leave a message. Someone will get back to you. This is a beautiful way to remember a loved one.
First Church in Pembroke Steeple Lighting – If you would like to light the Steeple for any special occasion, you can contact Joellen Graham via the FCIP Facebook page.
First Church Office Hours: The office will be open from March 29 – 31 2022. Tuesday, Wednesday, & Thursday from 8:15 am to 12:15 pm.
Thrift Shop hours are Friday & Saturday from 11:00 – 3:00 pm. Spread the word about Pembroke's hidden gem.
American Red Cross Blood Drive: First Church will be hosting several blood drives for Billie Hickey & Joey Birolini. Billie and Joey were "outstanding young men who positively impacted everyone; around them." The blood drives will take place on April 9, and May 14, 2022, from 9:00 am – 3:00 pm boys. Both boys were a huge part of the Pembroke Community. Please keep both families in your prayers.
DO NOT FORGET THIS SATURDAY April 2, 2022, PANCAKE BREAKFAST
Winter is behind us; spring has sprung is coming, the griddles are warming up.
First Church is again hosting a Community Pancake Breakfast on the
FIRST Saturday of the month from September – June from 8-10 am in the
Church's Fellowship Hall. Drop by as you head off to those sports
events, on your way to do errands, or to just have a relaxing start to
your weekend and join us for Pancakes, Sausage, Juice, and Coffee! (2
pancakes & 2 sausages) $5.00. A wonderful way to start your day – and
you don't have to cook! Tickets are available at the door.
First Church in Pembroke Monthly Meetings for April 2022
CNK will meet on Monday April 4, 2022, in Fellowship Hall at 6:00pm.
The Deacons will meet on Tuesday, April 12, 2022, in Fellowship Hall at 7:00 pm. Deacons meet on the second Tuesday of each month.
The Thrift Shop will meet on Wednesday, April 13, 2022, at the Thrift Shop at 10:30 am. Thrift Shop meets on the second Wednesday of each month.
The Trustees will meet on Tuesday, April 19, 2022, in Fellowship Hall at 7:00 pm. Trustees meet on the third Tuesday of each month.
The CNK Staff meet on Monday. April 25, 2022, in Fellowship Hall at 2:30 pm. The CNK Staff meets the third Monday of each month.
The Council will meet on Tuesday, April 26, 2022, in Fellowship Hall at 7:00 pm. Council meets on the fourth Tuesday of each month.
The Missions Committee will meet on Tuesday, April 26, 2022, at the Thrift Shop at 11:00 am.
Please take a minute to look at First Church's Facebook page: First Church in Pembroke, or our Webpage: firstchurchinpembroke.org. JoEllen Graham and Jay Hodge have done an outstanding job keeping both social media pages. Thank you, JoEllen and Jay