How To Listen To God
by Rev Terry Martinson
---
---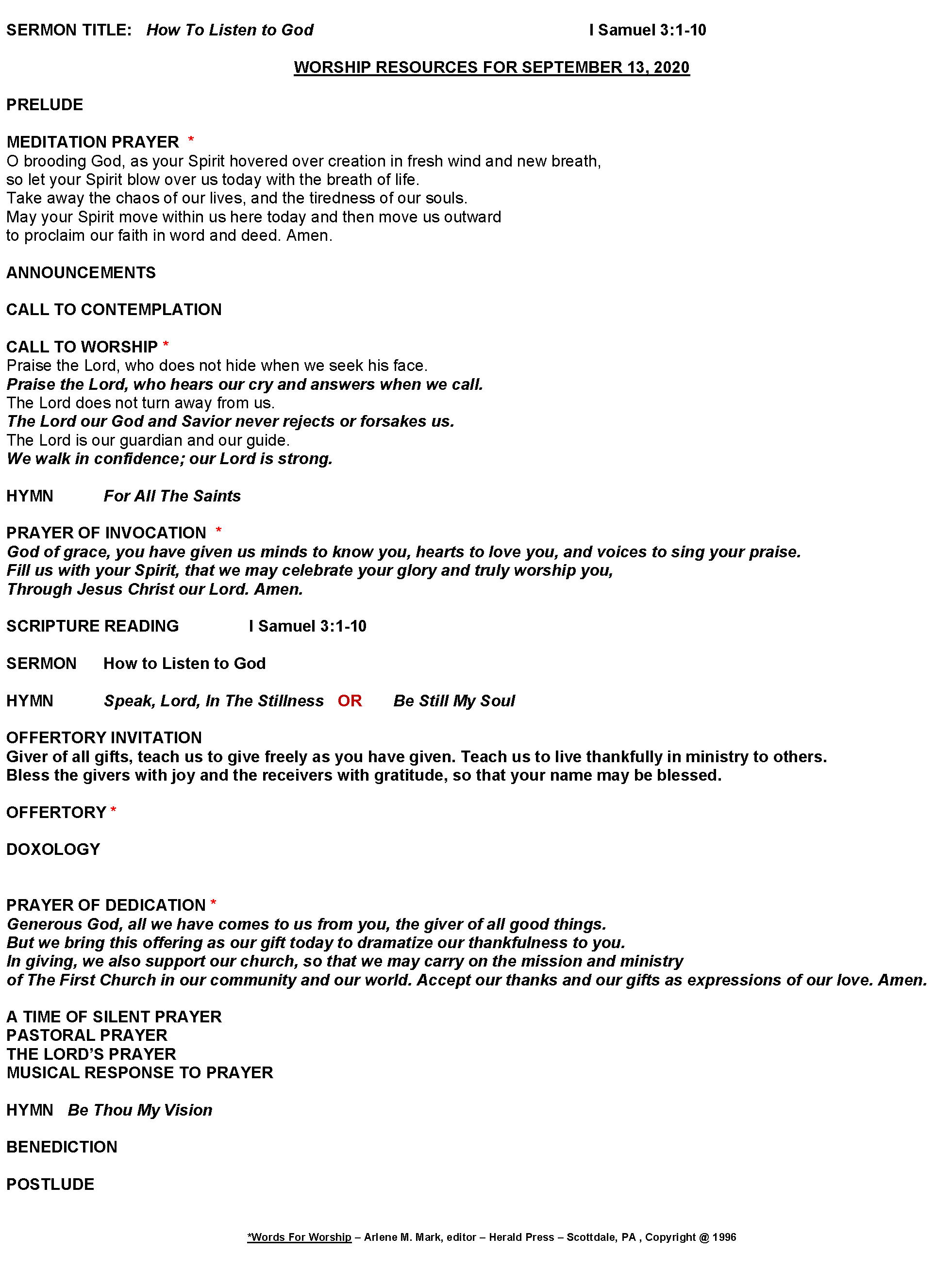 ---
Comment:
Thank you all! Very moving message Betty W.
Wonderful worship service today and the Sanctuary looks beautiful, pristine. I drove by the other day and the exterior was glistening, just beautiful. You're right Jay, "good things are happening at First Church!" Don't lose your positive attitude!
Thanks to all !! Ernie E.